Legionella, Water Treatment, Water Hygiene, Asbestos, LEV, Validation, Fire, Health and Safety and Environmental Compliance Recruitment
Register with us for the latest jobs
Future Select is the market leading recruitment agency that recruits permanent candidates in the fields of Water Treatment, Water Hygiene, Legionella, Asbestos, LEV, Validation, Health and Safety and Environmental Compliance throughout the UK.
We have established a solid reputation over several years, of working within our industry sectors of working with leading progressive companies, as well as dealing with cutting edge candidates. We offer candidates a highly confidential service that allows us to make discreet enquiries without compromising their identity. This enables us to attract the very best in the market place in these close knit sectors.
We provide clients with the very best available candidates than can often mean the difference between winning and losing in the current climate. Our Recruitment Consultants offer realistic market leading advice on the current market, that have helped candidates and clients step up to the next level.
At Future Select we talk to those who are committed to long term industry goals of hardworking, commitment and a desire to make things happen. It is hard to find such individuals, and when you do, companies must work hard to retain them. In the last quarter, we have seen an increasing amount of counter offers. Companies have fought back to retain their best staff. High quality individuals will always be in demand and can flex their muscles in tough times, as they stand out from the rest.
Candidates understand that chasing money is not the be all and end all. They are looking for career aspirations, positive working environments to thrive upon and security in their jobs. We have the largest and most dedicated recruitment team in the Asbestos Industry. We can quickly identify those highly sought out candidates that can make a difference to winning and losing.
We are the leading suppliers in the market in permanent positions and deal with companies from small to medium, through to 1bn plus companies. Most of our clients are small to medium sized, whom we have helped grow, by putting the right candidates into their company.
We have intrinsic knowledge of the latest salaries, packages, rates, culture, as well as a high level of recruitment and business expertise. We know who the best are out there, and why they are the best. Leadership comes from the top and if management/directors lead with a hands on approach its sets the pace and culture for the business to succeed.
We deal with all our clients in a straight forward honest, confidential and professional way that allows us to build long term relationships. We work hard to ensure good customer retention. Our phone lines are open from 7.30am-8pm.
The market suits those who have a genuine passion for the industry. They continue to work hard and smart and keep abreast of latest trends, salaries, techniques, legislation and current economic climate. We have a team of resourcers and recruiters who can quickly find these candidates who make things happen.
If you are taking up valuable business time looking for highly sought after candidates, please call our market leading experts. We can take the hassle out of sifting through irrelevant applications, or lack of applications. We will put forward the best available candidates in the market, within a short time frame.
For further information for the latest market advice
Please contact our office on 01904 766611 or click below to email us.
Job Title: Asbestos QC Report Checker Location: Upminster, E

more details

Employment Type:

Permanent

Salary:

£32,000 + Company Benefits and Bonus Scheme

Job Title: Asbestos Surveyor Location: Dartford, Kent. Salar

more details

Employment Type:

Permanent

Salary:

£35,000 + Company Vehicle and Benefits

Job Title: Asbestos Site Analyst Location: Romford, Essex. S

more details

Employment Type:

Permanent

Salary:

£36,000 + Company Vehicle and Benefits
We can also provide the latest salary and market advice. 
Please call our market leading team on 01904 766611 or enquiries@future-select.co.uk.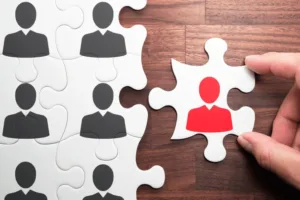 A CV needs to be clear, concise, informative and most of all promote you. If you spend time creating a professional CV then you should
Read More »
Read what our Clients are saying about our services:
Hi i got the job offer from XX thank you for getting me this opportunity i really appreciate it. Thanks
WATER HYGIENE OPERATIVE

"Future Select has consistently supplied us with excellent candidates, who have joined the business and quickly established themselves as excellent employees. We believe this is down to Future Select's knowledge of both our requirements and the compliance industry in general. Over the last couple of years we have engaged with other agencies often with disappointing results, hence we only use Future Select to source us future employees. We find the Future Select team knowledgeable, easy to work with and very helpful. We will continue to work with them for many years to come."

UK Operations Manager
-for a large National Compliance company in the fields of Asbestos, Fire & Water Hygiene
Thank you for a very professional service and securing me the position.  A very efficient and professional prompt service. Thank you.

SERVICE ENGINEER/PLUMBER
"Good Afternoon, just to let you know everything is going well and approaching the business end of things now! I start on Monday! I handed my notice in at the Vape shop and they where horrible about it, but all is looking good. X have provided me with a temporary car from Enterprise and im looking forward to starting. I'm so grateful and i didn't think i would ever get back into the water industry again. So thank you! So much." 

WATER HYGIENE ENGINEER
"After several years of employment, I found myself looking for a new job. I was fortunate that my CV was picked up by Future select who promptly and efficiently made contact established what my requirements were.
Future select had interviews lined up within the first few days and kept me well informed and up to date via phone calls text and e-mails. They offered a fantastic level of support and advice on preparing for interviews and made contact after the interviews to give feedback from the employers and ask my thoughts on how the interview went.
I found that the Future select had a very high level of employment opportunities with well-established companies.
If I needed assistance with employment again Future select would be my first point on contact. I can't recommend them enough."

LEV ENGINEER
I'd like to thank you and X for an excellent smooth service.  Nothing to fault.  100% first class service.  Thankyou both

ASBESTOS LAB ANALYST