What are the responsibilities of a Fire Risk Assessor?
If you are the Responsible Person of premises – you must ensure you carry out a fire risk assessment. For most people, it is the case that they will use the services of a fire risk assessor. In this scenario, you are choosing to appoint a 'competent' risk assessor to carry out a fire risk assessment on your behalf. However, you still are responsible in law for meeting the requirements of the assessment.
Why use an assessor?
A Fire Risk Assessment is not only your duty but also a legal requirement. If you are responsible for a building, an example being as an employer, owner or occupier of premises that isn't classed as a private home, you need to make sure a competent person completes a Fire Risk Assessment for you. It is your role to identify fire risks and hazards in your premises and take the right action.
As well as this, if five or more people work at your premises or your business location has a licence under an enactment in force, you'll be required to have your fire risk assessment as a written record. Be sure you review your risk assessment often and whenever significant changes have been made that would have an impact on it. It makes sense as well as being a legal requirement, often businesses will not totally recover after a fire, and effective fire prevention starts with properly understanding the risk factors involved.
What are the consequences of not having a fire risk assessment?
If there's a fire and you have not met your legal duties to keep people safe, you could be fined and may even end up doing some time in prison.
How will the fire risk assessment be carried out?
In broad terms, assessments are conducted in five key phases:
Identify any potential fire hazards.
Identify individuals that may be at risk in this scenario.
Assess, remove or lower the chance of any risks.
Record their findings, prepare an emergency plan and offer training.
Review and update the fire risk assessment often.
Who checks it?
A part of the duty of a fire risk assessor is to keep people safe from fire. If your premises are not safe, or you haven't done an assessment, you will likely be fined. If your assessor believes people are at risk, they may even have to temporarily shut your business until it is made safe for employees and members of the public.
Here at Future Select, as well as finding and dealing with the best available candidates in Asbestos, Water Treatment & Hygiene, LEV, Validation and Environmental compliance, we also provide Health & Safety vacancies. We understand that recruiting the right candidate is essential to the success of your business. That's why our dedicated team is committed to finding the right candidate for you, we will only send you people with the right skills and experience as we realise that your time is precious. To find out more, visit our website or contact us today.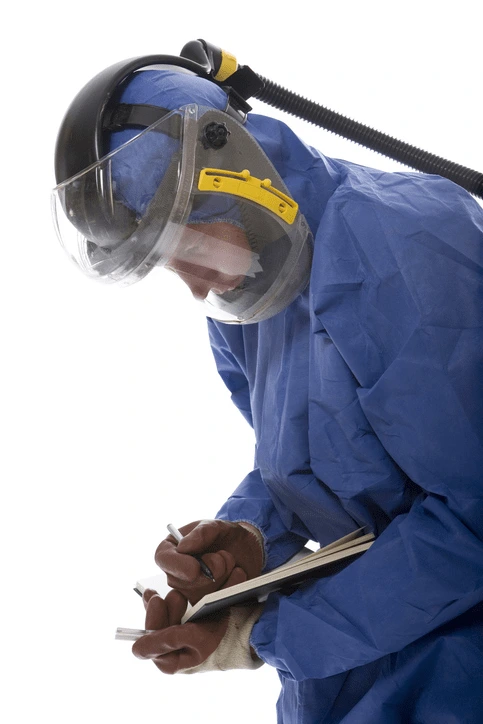 Latest Jobs
Our client is a well-established Water Treatment / HVAC comp

more details

Employment Type:

Permanent

Salary:

£40,000 + Company Vehicle, Benefits

Our client is a highly successful multi-disciplined company

more details

Employment Type:

Permanent

Salary:

£45,000 + Company Car, Benefits

Our client is an established name within the air hygiene/wat

more details

Employment Type:

Permanent

Salary:

£30,000 + Company vehicle, benefits