It's very likely that lots of employees will not be exposed to asbestos dangerous effects as long as it stays undisturbed. However, several trades involve a certain level of risk to asbestos exposure, especially if daily tasks require altering the structure of buildings or working near damaged or unstable buildings built prior to 2000. If you're a tradesperson, engineer or surveyor you may find yourself working with asbestos, it's important to be able to identify these situations before getting on-site. This is why we have put together this handy guide to asbestos safety in the workplace.

Have all the necessary training
Employees and supervisors have to have the necessary training for any work which is carried out with asbestos. Anyone with the potential to disturb asbestos should undertake asbestos awareness training to understand how best to avoid contact.
Workers that will be carrying out work that may disrupt asbestos, such as drilling holes or laying cables need to have a higher level of information, instruction and training as well as asbestos awareness.

Assess the conditions of the workplace
For non-domestic premises, the individual managing the property should offer you with information if there is asbestos and what condition it is in.
If no information is available but you have a suspicion of asbestos it might be present in the area you are going to work on, then samples should be collected and analysed or proceed with the assumption it is asbestos.

Carry out a risk assessment and determine if you are able to carry out the building or maintenance work and avoid the risk of asbestos exposure altogether.
If contact with asbestos is unpreventable, the next phase must involve identifying who may be at risk and the level of possible asbestos exposure from any work and the necessary approach to providing quality control of the risks.

Wear the correct PPE
Asbestos has very fine, microscopic fibres that can cling to hair, clothes and the skin, so it's essential that for any work carried out on or around asbestos that you wear the right personal protective equipment (PPE), you will be putting yourself in great danger if you don't.
If you are looking to work in the asbestos industry, training and industry experience is crucial. If you're searching for a new role in the asbestos or water treatment and hygiene sector, look no further than Future Select Ltd for a market-leading recruitment agency you can rely on. We strive to match candidates to their perfect role with a range of exciting UK-based positions and top-quality interview advice. Contact us to start your job search with Future Select Ltd, the go-to agency for Asbestos Surveyors, Asbestos Analysts and more.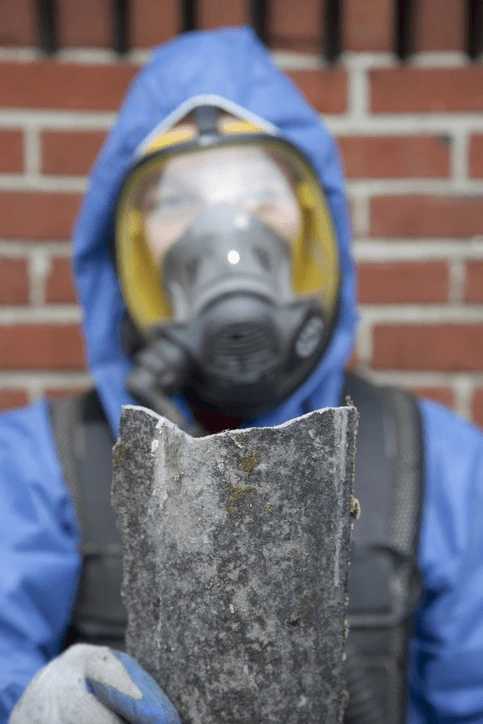 Latest Jobs
Our client is a well-established Water Treatment / HVAC comp

more details

Employment Type:

Permanent

Salary:

£40,000 + Company Vehicle, Benefits

Our client is a highly successful multi-disciplined company

more details

Employment Type:

Permanent

Salary:

£45,000 + Company Car, Benefits

Our client is an established name within the air hygiene/wat

more details

Employment Type:

Permanent

Salary:

£30,000 + Company vehicle, benefits