Asbestos
LEV/Commissioning
Health & Safety/Occupational Hygiene/Fire 
Water 
Asbestos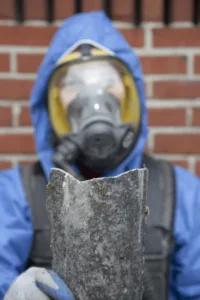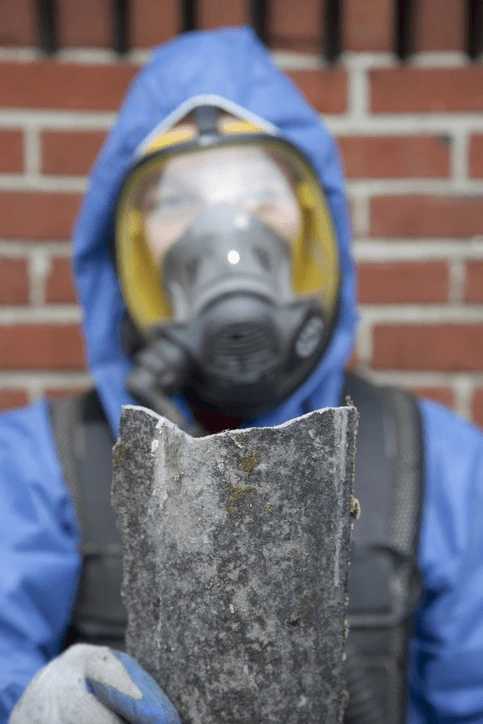 We are interested in speaking candidates with, relevant experience and qualifications in the following roles: 
Asbestos Surveyor/Trainee Surveyor
Asbestos Analyst/Asbestos Bulk Analyst
Asbestos Accounts Manager
Asbestos Operations Manager/Director
Asbestos Sales – Manager/Director
Asbestos Technical Manager/Director
Asbestos Administrator
Asbestos Contracts Manager/Director
Asbestos Lab Analyst
Asbestos Operative
Asbestos Project Manager
Asbestos Regional Manager/Director
Asbestos Supervisor
Asbestos Bid Manager
Relevant Asbestos Qualifications 
Asbestos Awareness
Asbestos Awareness training is given to employees whose work could expose them to asbestos, i.e., all demolition, refurbishment workers, and maintenance where it is seen that their work will disturb the fabric of a building and ACM's may become exposed.
P401 – Identification of Asbestos in Bulk Samples 
This course provides theoretical and practical knowledge in the techniques of asbestos sample identification using polarized light microscopy (PLM). Delegates will normally need to have some practical experience with polarized light microscopy and/or asbestos identification.
P402 – Building Surveys and Bulk Sampling for Asbestos 
This course provides background and practical knowledge in the surveying of buildings for the presence of asbestos and any necessary bulk sampling that may be required. It also provides guidance on the management procedures necessary to minimize exposure.
P403 – Asbestos Fibre Counting 
This course provides theoretical and practical knowledge in the techniques of fibre counting of asbestos air samples using phase contrast microscopy (PCM). In conjunction with the P404 – Air sampling and clearance testing for asbestos.
P404 – Air sampling of asbestos and MMMF and requirements for a certificate of reoccupation following clear 
This course provides theoretical and practical knowledge in the techniques of air sampling and clearance testing of asbestos. In conjunction with the P403 – Asbestos fibre counting.
P405 – Management of Asbestos in Buildings 
This course will provide the delegate with practical knowledge and skills to be able to manage asbestos in buildings and give a knowledge base to audit asbestos removal projects.
P406 – Supervision and Management of the Safe Removal and Disposal of Asbestos
This course is aimed at supervisors and those managing the removal of or working with asbestos. It will provide the practical knowledge and skills to enable the delegate to act as a supervisory license holder.
S301 – Asbestos and Other Fibres 
This course enhances the delegate's knowledge of occupational hygiene practice in relation to fibrous dusts. The course mainly concentrates on asbestos, but other fibres are covered. On completion of this module there will be benefit to those working in asbestos consultancy, as well as mainstream occupational hygiene, giving an understanding of the health risks associated with asbestos and other fibres.
CoC – Certificate of Competence in Asbestos 
The Certificate of Competence (CoC) in Asbestos is for candidates wanting to establish their competence in the specific field of asbestos
RSPH Modules (Royal Society for Public Health) 
RSPH Level 1 Award in Asbestos Awareness  
RSPH Level 1 Award in Health and Safety in a Construction Environment  
RSPH Level 2 NVQ Diploma in Removal of Hazardous Waste (Construction) – Licensed Asbestos  
RSPH Level 3 Award in Asbestos Air Monitoring and Clearance Procedures  
RSPH Level 3 Award in Asbestos Surveying  
RSPH Level 3 NVQ Diploma in Supervising Licensed Asbestos Removal (Construction)  
RSPH Level 3 Award in Asbestos Bulk Analysis  
RSPH Level 3 Award in Asbestos Management for Duty holders  
RSPH Level 4 Certificate in Asbestos Laboratory and Project Management  
Level 4 Diploma in Licensed Asbestos Removal for Contract Managers 
LEV/Commissioning
Health & Safety/Occupational Hygiene/Fire 
Water